Volunteer Sign-Up Forms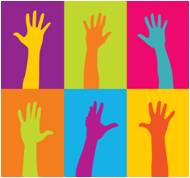 Below you will find a listing of the volunteer opportunities available at Barnsdale Road School. Please click the name of the committee / event you would like to volunteer for and complete the online sign-up form. The appropriate committee chairperson will then contact you as the school year gets under way.
If you have any general questions about volunteering at Barnsdale, please contact us at barnsdalepto@102ptc.net. Thank you for your time, effort and support!